Wang Xiaofei was spit out, his son hurts his daughter, and his son was ridiculed: I don't deserve a name?
Everyone said that my daughter is the lover of my father's life, so I have become a little cotton jacket to accompany him in this life. Many dads do have a special favor for their daughters. What do they want, sometimes even more than their wives, Some mothers can't help but jealous with their daughter. Not only ordinary people like to pamper their daughter into a princess, but even the big stars are especially caring for the little princesses, such as Wang Xiaofei, who is known as the pet madman. Recently, Wang Xiaofei issued a group of family photos and issued a text to express his wife and daughter. The full text does not mention the younger son. Netizens can't stand it anymore, and Wang Xiaofei's son is ridiculous: I don't deserve a name? It is also a smile.


Wang Xiaofei and his wife, S, have always been the model representatives in the circle. Their feelings have always been very good. Once they had changed their vegetarian habits in order to have children, it was not easy to be a mother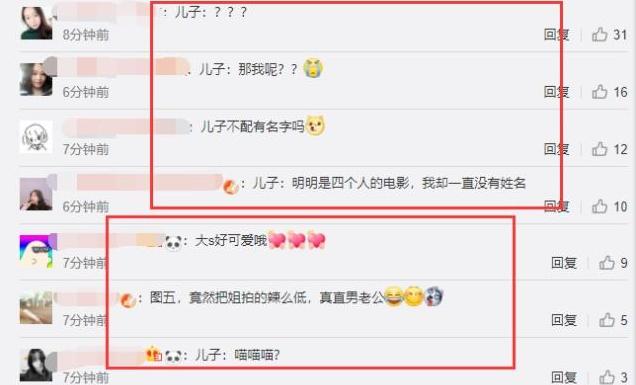 After watching Weibo's netizens, they are constantly ridiculous, and they are all screaming for their younger brothers. How do you know that four people are a family and always do not bring people to play? Wang Xiaofei's eccentricity is too obvious. Xiaoxiaoer is true love. His son is purely an accident. Big S does not care about his own eccentric husband. It is really funny and helpless.
http://www.sohu.com/...19932_120005481
Edited by SHANCAI_XUXIYUAN, 27 January 2019 - 06:56 AM.