courtesy of singtao.com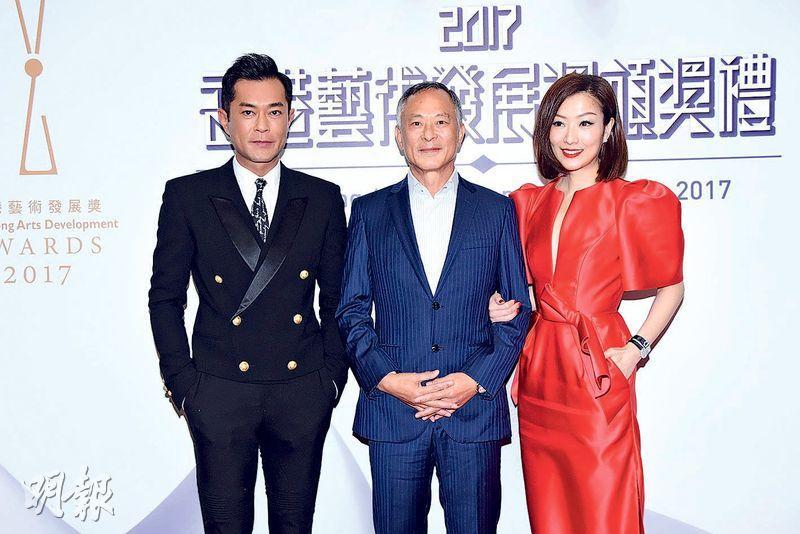 Louis Koo, Johnnie To, Sammi Cheng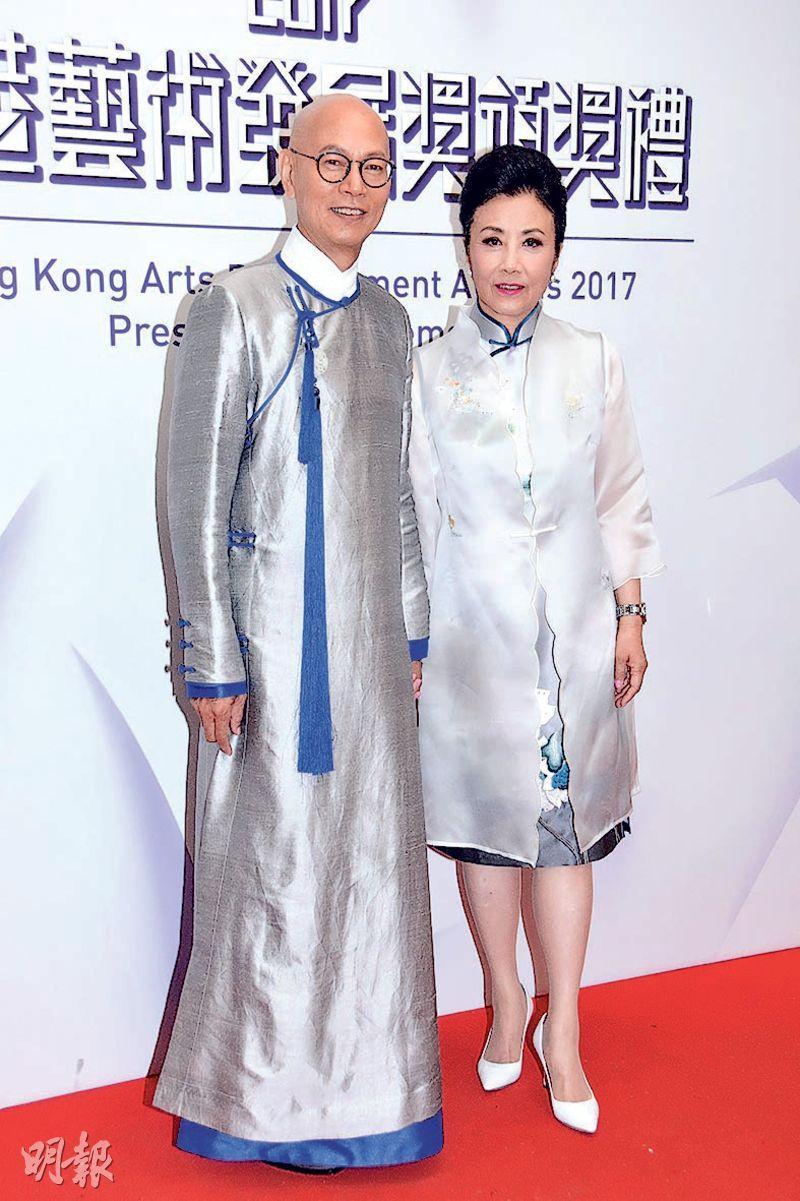 Law Kar Ying says, "She isn't Ah Jeh, she is Mrs. Law; she didn't deliberately come, she is supposed to come!"
courtesy of mingpao.com
Law Kar Ying and Johnnie To Kei Fung two nights ago received the Outstanding Art Contribution award at the 2017 Hong Kong Art Development Awards. To Sir received the award from Sammi Cheng Sau Man and Louis Koo Tin Lok; Brother Kar Ying had the support of his wife Liza Wang Ming Chuen. Brother Kar Ying thanked Cantonese Opera fans. They were the world's best opera fans because they definitely would buy their own tickets. They would not ask for tickets to show their support. Sammi and Goo Jai declined their interview after they learned that To Sir declined his.
While presenting the award on the stage, Sammi said that she used to rarely make any comedy. Only To Sir with his sharp eyes discovered her comedic genes. Goo Jai said that To Sir was very unique, whenever he made his movies, he got to eat whatever he wanted from morning to night. Thus he was the happiest about getting to eat whenever he worked with him. His weight also went straight up. Although To Sir did not give a speech, he shot a video before hand and said that after over 40 years in the business he felt now was a challenging era. He hoped to cultivate even more next generation creators. He also said that TVB was a pretty good "university" because he came from TVB. At the same time, To Sir felt that Hong Kong film has already become a part of Chinese film. Hong Kong actors have performed well in the Mainland. He believed that the next generation of directors would be very outstanding.
Source