the official BIGBANG thread ~part 5~
part 1 | part 2 | part 3 | part 4




Korea's Top Male Group since 2007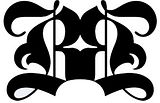 Since their debut in 2006, BIGBANG has worked hard to establish themselves as cultural icons, rather than just another boy band. G-Dragon, TOP, TAEYANG, DAESUNG, and SEUNGRI have set themselves apart from their peers by self-producing many of their hit songs, from the early classics "Last Farewell", "Haru Haru", "Sunset Glow", and "Lies" to more recent chart-toppers such as "Tonight" and "Fantastic Baby". BIGBANG are trendsetters of the Korean music scene, having considerable influence on both music and fashion alike. They did away with the stereotypical stage costumes often worn by other singers in favor of clothing that is reflective of each member's unique personality. G-Dragon, TOP, TAEYANG, DAESUNG, and SEUNGRI have all engaged in solo activities that utilize their individual and distinctive talents as singers, MCs and actors to thrive in every area of the entertainment world. All five members are as equally successful in their respective solo efforts as they are as a group, which is further proof of their endless talents. In 2011, BIGBANG returned to the music scene after a two-year hiatus with the release of their 4th mini-album "Tonight," which received great reviews from fans and critics alike. They immediately followed up with that successful come-back by releasing their latest mini-album, "ALIVE" in 2012. "ALIVE" is the perfect display of BIGBANG's growth and maturity as singers and producers over the course of their career and is a testament of their efforts to continuously progress, rather than idle at the top of the music scene.

Fans of Big Bang are known as VIPs. Their official light stick is a signature yellow crown.


Profile



G-DRAGON
Stage Name: G-Dragon (지드래곤)
Real Name: Kwon Ji Yong (권지용)
Position: Leader, Main Rapper, Main Dancer, Producer, Lyricist
Birthdate: August 18, 1988
Birthplace: Seoul, South Korea
Blood Type: A
Religion: Christian



T.O.P
Stage Name: T.O.P. (탑)
Real Name: Choi SeungHyun (최승현)
Position: Main Rapper, Lyricist, Lead Dancer
Birthdate: November 4, 1987
Birthplace: Seoul, South Korea
Blood Type: B
Religion: Christian



TAEYANG/SOL
Stage Name: TaeYang (태양); Sol
Real Name: Dong YoungBae (동영배)
Position: Main Vocals, Main Dancer
Birthdate: May 18, 1988
Birthplace: Gyeonggi-do, South Korea
Blood Type: AB
Religion: Christian



DAESUNG/D-LITE
Stage Name: DaeSung (대성); D-Lite
Real Name: Kang DaeSung (강대성)
Position: Main Vocals, Lead Dancer
Birthdate: April 26, 1989
Birthplace: Itaewon, South Korea; Incheon, South Korea (grow up)
Blood Type: O
Religion: Christian



SEUNGRI/VI
Stage Name: SeungRi (승리); V.I.
Real Name: Lee SeungHyun (이승현)
Position: Lead Vocals, Main Dancer, Maknae
Birthdate: December 12, 1990
Birthplace: Gwangju, South Korea
Blood Type: A
Religion: Christian (Protestant)
Discography
20132012201120102009200820072006
Featured Albums
2009 Nov 04 KBS TV Drama [Iris] OST ´Hallelujah´
Photobooks



Jun 06 2012 1st Photograph Collection [Extraordinary 20`s] | May 19 2010 [two thousand and ten MAKING BOOK] | Apr 24 2009 [SHOW, ANOTHER BIG SHOW] | Jun 25 2008 BIGBANG Photobook - History of BIGBANG
Book



2009 Jan 28 [Shout Out]
Concert

20132012201120102009200820072006
Awards

2013201220112009200820072006
TV Performances
2012201120082007
MV

Official Websites
Official BIGBANG Facebook Page
Official BIGBANG YouTube Channel
Official BIGBANG Weibo Account
Official me2day Accounts
Official Twitter Accounts
Official Instagram Accounts
http://web.stagram.com/n/xxxibgdrgn/
Edited by JenTOP.ForeveR, 13 October 2013 - 10:07 AM.