S W O R D S M A N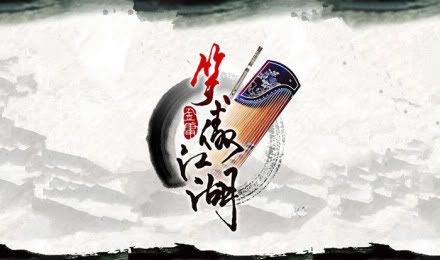 Chinese Title :
笑傲江湖
Xiao Ao Jiang Hu
Also known as : State of Divinity / The Smiling Proud Wanderer / Laughing In The Wind
Genre : Wuxia
Episodes : 56 (TV version) / 42 (DVD version)
Filming Period : 3 months (from March 24th, 2012)
Filming Locations: Jinyun Xiandu scenic area, Hengdian World Studios
Broadcast Period : Everyday @ 7.30 pm, 3 episodes/day (Feb 6 - Mar 4, 2013)
Broadcast Channel : Hunan TV
BACKGROUND
Swordsman
is a wuxia novel by Jin Yong. The story is about friendship and love, deception and betrayal, ambition and lust for power. In the middle of it all is, Ling Hu Chong, an orphan who is the senior student of Yue Buqun, leader of Huashan Sect, and the protagonist of the story. The story deals with his journey and development as a swordsman and his witness to the various intrigues which take place in the martial world of the story.
CAST
Wallace Huo as Ling Hu Chong / Yang Lian Ting
Joe Chen Qiao En as Dong Fang Bu Bai
Yuan Shan Shan as Ren Ying Ying
Howie Huang as Yue Bu Qun
Yang Rong as Yue Ling Shan
Chen Xiao as Lin Ping Zhi
Han Dong as Tian Bo Guang
Deng Sha as Yi Lin
Wang Lin as Mrs. Lin
Kou Zhen Hai as Lin Zhen Nan
Zong Feng Yan as Liu Zheng Feng
He Jia Yi as Ding Yi
Zhang Zhuo Wen as Lu Da You
Lu Jia Rong as Lan Feng Huang
Tian Yang as Ji Wu Shi
Zhang Wei Jian as Hei Bai Zi
Hei Zi as Ren Wo Xing
Hu Dong as Zuo Leng Chan
Guo Dong Dong as Gu Tong
Wang Shuang as Bai Ying
Cheng Cheng as Lao De Nuo
Liang Jia Ren as Feng Qing Yang
PRODUCTION CREDITS
Original writing (Novel): Xiao Ao Jiang Hu (笑傲江湖) by Jin Yong (金庸)
Producer: Yu Zheng (于正)
Screenwriter : Yu Zheng (于正)
Director: Hu Yi Juan (胡意涓)
LINK
Swordsman Viki Channel
Cast Poster
[klik to enlarge the image]

Edited by Xiu Xiu Shrikirti, 05 March 2013 - 07:12 AM.