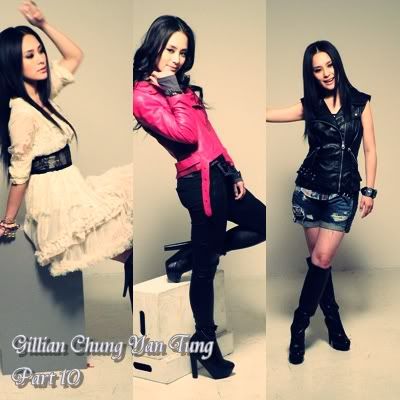 Part 1
||
Part 2
||
Part 3
||
Part 4
||
Part 5
||
Part 6
||
Part 7
||
Part 8
||
Part 9
From her perspective
When I first came to work in the ET industry, well, I signed a contract, but I had no idea when I could actually become an artist officially after signing the contract. I went through some training, nearly a year of training. It was all part of waiting; during the time, I didn't exactly have much to do. Everyday was just basically learning, but at other times, it's as if I were doing nothing at all. The feeling is like I can't do anything to change that, so when I actually do receive jobs, I will try my best to grasp it. I would just hope that I will receive more chances to do more things.

The main reason of entering the ET industry for me is mainly wanting better living conditions for my family. I want them to be comfortable with themselves, so I do try my best to do my jobs properly. I am hoping that the people around me will take notice that I do give effort in the things I do, so they will give me more chances. I learn how to sing and how to dance because a person wouldn't know what kind of path he or she will be stepping onto in the future, so obviously you'd need to learn about various things. That way, when you actually come out into the light, you would be aware of what's going on. It's just a theory of how if you had no idea about anything, it's very easy for you to be eliminated.

Filming action scenes is laborious work, and it's easy to get hurt from it, but I think it's all part of your personal will. Just tell yourself that you can make it, you can pull it through. Even though you'll get hurt, just go to the doctor afterwards; it's not hard. The wounds will eventually heal. I am also able to learn many things each time I finish an action film. It may be because I used to take up running in school; while running, it's about the persistence. It's the moment of when you're near the finish line, you would start telling yourself that the finish line is coming, how you have to keep going, and just endure it for a bit more. The persistence is bound to be there. It's the same thing for an action film; as the scene is ending, just keep in mind that the action scene is almost finished, and if you're not able to complete this nicely, you'll have to do it all over again. Can you really do it all over again? I probably can't, so I will put more effort into it. I feel that the teenagers nowadays have many temptations around them. Perhaps their friends will be telling them to go hang out here and there, have fun before working, and there'll be plenty of time for work later. But for my personal view on this, I'd say there's also plenty of time for having fun afterwards; the serious matters should be dealt with first. Everyone is able to receive chances, but it just depends whether you're able to grasp them well enough or not.

Translated by Little_Purple_Bell


From an ex-boyfriend's perspective

Gillian is Edison's cup of Tea
--From Sisters Issue 740, 2003

Loving someone, if you fall too deep, you'll be unconscious (drunk). Today, Edison said he wishes to fall into this unconscious state before 30 years of age and never awake. Only being 22, he experienced this feeling five to six times, but every time, he realizes that she's not the one he truly loves, such a big headache.
Before, he goes for girls with the attractive appearance. But today's Edison, doesn't expect beauty form a girl anymore. He only wishes that the person beside him is a person who can listen and share his problems. As of who this "she" might be, used to be Bobo Chan, right now, it might be Gillian Chung and the future is still obviously unknown. Today, when reporters asked Edison whether Gillian is his ideal perfect lover, his face expressions changes and hesitates. Then he revealed a little: "She is one highly confident girl or a person who once start to love, you just have to know that she's your cup of tea, even before drinking, your heart will already be deeply drunk (unconscious).

Edison praising Gillian
-- from Sisters Issue 730, 2003

It is really hard to believe that white washed, Edison has a very high family value. Again, when the interview lead to the topic on his rumoured girlfriend, Gillian, if she would be his ideal love and is able to follow him to the States type of person; he shrugged a little with a change of a facial expression and said "I think she is a hard working and a fully confident girl. Back then, we were filming my MV, even though it wasn't much, but she was still putting a lot of effort into it. She never complained. Very professional!"
Name: Gillian Chung Yan Tung
Nickname: Ah Gil/Ah Giu/Ah Jiao
Date Of Birth: January 21, 1981.
Zodiac: Aquarius, Monkey (Chinese Zodiac).
Place Of Birth: Hong Kong.
Height: 5'3" / 160cm.
Weight: 98 lbs.
Profession: Singer (Twins), Actress, Model.
Music Group: Twins (Charlene Choi Cheuk Yin and Gillian Chung Yan Tung).
Family: Mother & Younger Sister.
Hobbies: Singing, Shopping & Watching Movies.
Languages Spoken: Cantonese, Mandarin & English.
Cartoon Character: Mickey Mouse.
Sports: Badminton.
Music: Pop, R&B.
Animal: Dog.
Season: Autumn.
Color: Black.
Movie: Dances with Dragon.
Country: USA / Japan.
Magazine: Fashion.
Artist: Lee Jun Ki
- After Gillian's long break, she stormed back into the entertainment world.
- She accepted 7 ads which include Bauhaus Jeansmith, Eruner, Elne Cosmetics, Veva Phones and JazBeer.
- She's been on a lot of magazines.
- She had a breakthrough Stage Play performance for "Star Dad", which she successfully finished.
- Gillian released a track called <living abroad=""> for her musical and it went up on a few charts.
- She received a lot of attention for her Bauhaus Be TOUGH Jeansmith ad.
- She went to more than 7 cities to promote for it.
- Gillian won 'Most Fashionable Female Award'.
- Gillian won 'Best Breakthrough Artist Award'.
- Gillian 'The Muse-Women We Love - "Goddess of Youth" Award'.
- Gillian also won 'TOUGH 15 Award'.
- Gillian is receiving a lot of attention for her video @ Jiang Zhi's Exhibition.
- Gillian released a new track called <sum dor=""> and is receiving a lot of attention for the upbeat tempo w/ dancing.
- Gillian released two solo EPs.
-She filmed 3 dramas.
-She starred in The Big Players.
-She won more awards as solo artist and Twins member before 2011 ended.
- Gillian was a part-time model before she debuted with Charlene as Twins.
- Gillian is a graduate of Kowloon True Light Middle School and attended William Angliss in Melbourne, Australia.
- At the age of 1, her father passed away. She initially grew up in a single parent family until her mother later remarried.
- Gillian signed w/ EEG in 2000.
- Gillian and Charlene (Twins) was the youngest group to perform at the Hong Kong Coliseum w/ their first concert.
- Gillian is a workaholic.
- Gillian made her film debut in U Man which was released in 2002.
- Gillian was nominated as 'Best Actress' in the Gam Zhi Ging Awards w/ the movie "Beyond Our Ken".
-Gillian previously dated Edison Chen for 5 years.
- After the scandal in 2008, Gillian is back stronger and tougher.
- She has accepted many ads after her comeback.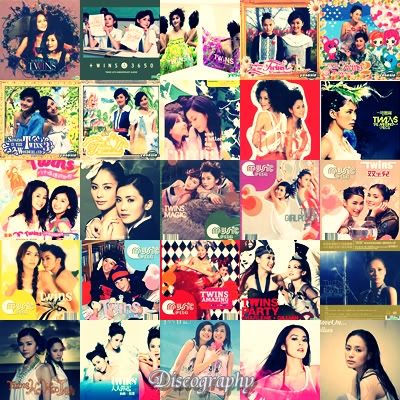 Twins
Twins AVEP (August 2001)
Twins' Love (November 2001)
Twins 雙生兒 (January 2002)
Our Souvenir Album 我們的紀念冊 (May 2002)
Amazing Album (August 2002)
Happy Together (November 2002)
Touch Of Love (April 2003)
Evolution (September 2003)
Magic (January 2004)
Girl Power (June 2004)
Such A Better Day (December 2004)
見習愛神 Trainee Cupid (Mandarin) (March 2005)
Samba! (June 2005)
一時無兩 The Missing Piece (December 2005)
八十塊環遊世界 Around the World with $80 (Mandarin) (June 2006)
Ho Hoo TAN (September 2006)
我們相愛6年 Our Love - Sixth Anniversary (February 2007)
Twins Party (September 2007)
Tung's Words, Yin's Speech (Mandarin) (January 2008)
Twins 人人彈起 Everyone Bounce (March 2010)
3650 (Mandarin) (July 2011)
2 Be Free(March 2012)

Solo
Gillian 人人彈起 EP (March 2010)
Move On EP (November 2010)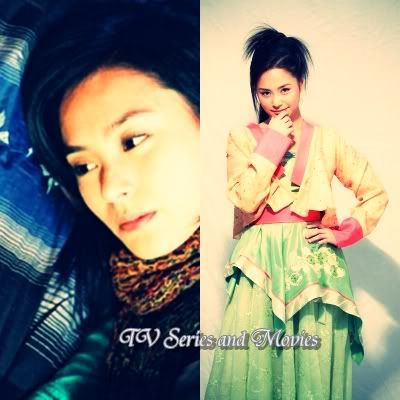 Movies
U-Man (2002)
Summer Breeze of Love (2002)
If U Care... (2002)
Just One Look (2002)
Happy Go Lucky (2003)
Colour of the Truth (2003)
The Twins Effect (2003)
The Spy Dad (2003)
The Death Curse (2003)
Fantasia (2004)
Protégé de la Rose Noire (2004)
Love on the Rocks (2004)
Moving Targets (2004)
The Twins Effect II (2004)
Beyond Our Ken (2004)
6 AM (2004)
House of Fury (2005)
Bug Me Not! (2005)
49 Days (2006)
Twins Mission (2007)
Naraka 19 (2007)
Trivial Matters (2007)
Rough Addiction (2007)
Mei Lan Fang (2008)
W (2008)
Just Another Pandora's Box (2010)
The Fantastic Water Babes (2010)
Ex (2010)
The Big Players (2010)
Midnight Angel(2011)
TV Shows
The Monkey King: Quest for the Sutra (2002)
Triumph in the Skies (TVB – 2003, Guest Star)
Hearts of Fencing II - Sunshine Heartbeat (TVB – 2004, Guest Star)
Kung Fu Soccer (2004)
Fox Volant of the Snowy Mountain (2006)
Project A (2007)
The Spirit of the Sword (2007)
Ling Zhu (2011)
Datang Women Xunan (2011)
Journey of the Fortune God (2012)
The Secret History of Empress Wu (2011/2012)
Happy Marshal (2012)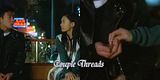 Over the years,she has been romantically linked to various male celebrities,but the only guy who's known to be her ex-lover is none other than Hong Kong-Canadian actor,designer and rapper Edison Chen.
Gillian & Edison
Gillian & Steven
Gillian & Kenny
Gillian & Shawn
Related links
Twins Community
Twins Fans
Twins CCT
Gill Fans
Gillian Fans
Gillian's Wikipedia entry
Gillian's Dramawiki entry
Twins AF Thread
Twins AF Gallery
Gillian AF Gallery
Twins Baidu
Gillian Baidu
EEG Room (Yahoo!Blog)
Twins Tencent QQ Account
Gillian Tencent QQ Account
http://sa-x-gill-twins.blogspot.com
Thank you to all Gillian fans who contributed to the thread especially:
Alan
Kyla
twinspirit
Mary
lilsleepyhead916
I luv Twins
Babyama
Hilz
hoacatu1991
starlightcolors
Gill#1Fan
RULES.PLEASE READ THIS BEFORE POSTING!
-Maximum of 3 images and 10 thumbnails is allowed.
-No posting of download links.
-No spamming.
-No hotlinking of images.Please upload them to Photobucket instead of Tinypic because later on the images will not work anymore.
-This topic is about Gillian and Gillian only.You can still mention Twins occasionally,but majority of the post should be all about Gillian or else your posts will be moved to Twins thread.
-The thread is exclusively for Gillian's fans.

-Bashing of Gillian or other celebrities connected to her is STRICTLY NOT ALLOWED!

Everyone,please read this before posting:

Edited by Maricon, 29 February 2012 - 02:36 AM.