Tic
.
.
.
Toc
.
.
.
Tic
.
.
.
Toc
.
.
.
Tic
.
.
.
Toc
.
.
.
.
.
.
.
BOOM... BOOM...BOOM

Welcome to Part 7 of Calvin's Thread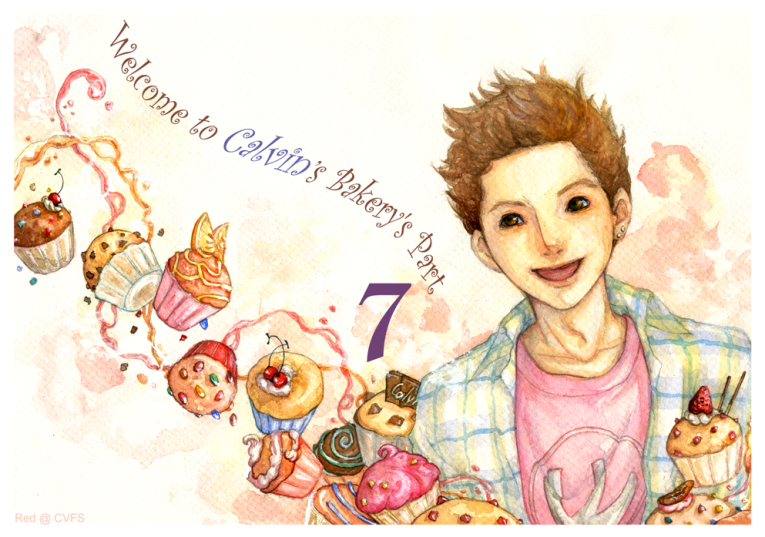 Let's continue to show our love for Calvin...

Part 1 §Part 2 § Part 3 § Part 4 § Part 5 § Part 6

(place for images)

And here's a nice video that says just how precious Calvin's smile is...


http://www.youtube.com/watch?v=e-xe1QkfFNA&feature=player_embedded




Profile



Real name: Chen Yi Ru 陳奕儒
Stage name: Calvin Chen Yi Ru 辰亦儒
English name: Calvin
Profession: Actor/Singer/Host
Birthdate: 10 November 1980
Birthplace: Taiwan
Height: 184cm
Weight: 65kg (as of July 2009)
Measurements: 37, 31, 36
Star sign: Scorpio
Zodiac sign: Monkey
Blood type: A
Languages: Mandarin, English, Hokkien and Cantonese, Korean
Band: Fahrenheit


Calvin's Name in Different Languages and Scripts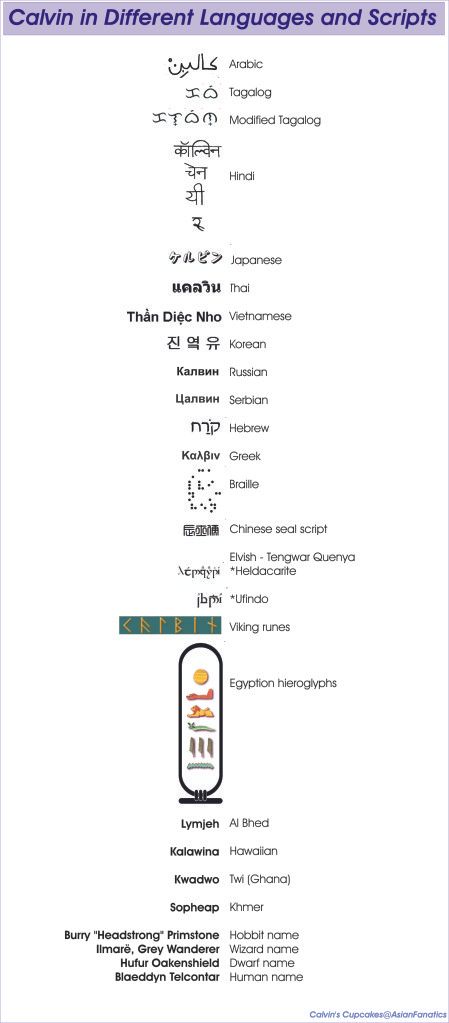 "What's in a name? That which we call a rose
By any other name would smell as sweet."

~ Juliet in Shakespeare's Romeo and Juliet






The credit goes to all who contributed to this list - Flamengo, englishrose85, sweetiekv, GwennyWu, Caldy05, Inaara and nastyhobbit.( add more later)
Special thanks to Caldy (Caldy05) and Inaara who wrote Calvin's name by hand in Arabic and Hindi, respectively.
Thanks to (red) for the banner! *hugssssss*
And thanks to ax_pil for the video! *hugssssss*
Cupcakes rock!
Edited by sweetiekv, 14 April 2011 - 04:26 PM.