➸ Part 1➸ Part 2 ➸ Part 3 ➸Part 4 ➸ Part 5 ➸
➸ Part 6 ➸ Part 7 ➸ Part 8 ➸ Part 9 ➸ Part 10 ➸

Stage Name: Wu Chun
Birth Name: Goh Kiat Chun
Traditional Chinese Name: 吳吉尊
Simplified Chinese Name: 吴吉尊
Pin Yin (Mandarin): Wu Ji Zun
*Ji means fortune and Zun means respect
Parents: Father (Wu Jing Tian), Mother† (Liang Mei Chuan)
Siblings: older sister, older brother (Wu Ji Wang)
Ancestry: Chinese
Origin: Brunei Darussalam
Date of Birth: October 10, 1979 (1010)
Star Sign: Libra
Animal Sign: Sheep
Blood Type: O
Height: 180 cm/5'11"
Weigth: 72 kgs.
Shoe Size: 10
Educational Background: Chung Hwa Middle School, Brunei;
RMIT University, Australia
*Bachelor of Business in Business Administration,
graduated with distinction
Languages Spoken: Hokkien, Bahasa Melayu, Mandarin,
Cantonese, English
Interests: basketball, fitness, reading
books, listening to music, watching movies,
eating, cooking, and traveling
Favorite Drink: Mocktail
Favorite Flower: Lilies
Favorite Movie: Braveheart
Favorite Place: New York
Favorite Season: Spring
Favorite Cartoon Character: Superman
Associated Acts: Fahrenheit
Chun is 1/4 of the highly popular Taiwanese boy band Fahrenheit. True to their name, each member of the band represents a season and a temperature on the Fahrenheit scale. Seasons and temperatures that are said to be embodiments of their different personalities. Chun at 59 degrees cool is autumn and is said to be the mysterious one in the group.
The contradicting vocal ranges of each member allow the band to complement one another when harmonizing. Chun's vocal ability ranges from within the bass to the baritone. This vocal talent allows Chun to harmonize as the supporting voice. In most songs, Chun sings the harmony while Fahrenheit songs that are intended for lower keys has Chun singing in them more. It is Chun's accent that makes his voice easily recognizable.
As the group's popularity soared high, each member's were able to work on separate projects and Wu Chun was blessed, having been offered to star in a movie project, thus paving the way for his breakthrough to the film industry. The friendship and closeness among the four was clearly apparent. Calvin Chen Yi Ru considers Chun as someone he could relate to and have more things in common with, since both of them had the experience to study aboard. Fellow health conscious Jiro Wang Dong Cheng would always ask Chun for questions and suggestions when it comes to health and fitness. Aaron Yan Ya Lun being the youngest in the group looks up to Chun as his older brother and even said that Chun brought a change in his life, teaching him how to be more happy and to cherish every moment.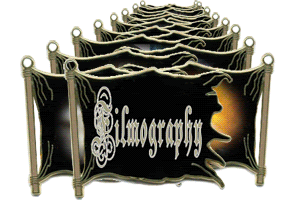 ➸ KO One ➸ Tokyo Juliet ➸
➸ Hana Kimi ➸ The X Family ➸
➸Romantic Princess ➸Hot Shot ➸
➸ Butterfly Lovers ➸ 14 Blades ➸

➸ Fahrenheit, First Self-Titled Album ➸
➸ Two-Sided Fahrenheit ➸ Stay With You ➸
➸ Treasure ➸ Touch Your Heart ➸ Only You ➸
➸ Fahrenheit Japan Complete Edition ➸

➸ 怎麽辦(Zen me ban) » S.H.E. ➸
➸ 專屬天使(Zhuan Shu Tian Shi) »TANK ➸
LATEST FAHRENHEIT MVs

➸ Only You ➸ 默默 Mo Mo ➸ 越來越愛 (Yue Lai Yue Ai)➸
➸ 寂寞暴走 (Ji Mo Bao Zou) ➸ 恆星 (Heng Xing) ➸ 留下來 (Liu Xia Lai) ➸
➸ 最佳聽衆 (Zui Jia Ting Zhong) ➸ 孤單摩天輪 (Gu Dan Mo Tian Lun) ➸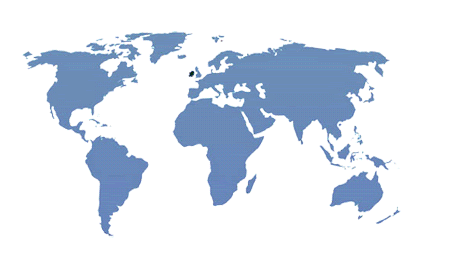 JANUARY 2010
26 ~ 14 Blades Movie Premiere ~ Beijing, China
27 ~ 14 Blades Movie Premiere ~ Shanghai, China
28 ~ 14 Blades Movie Premiere ~ Guang Zhou, China
28 ~ 14 Blades Meeting ~ Shenzhen, China
28 ~ 14 Blades CCTV 6 "premiere" World Premiere Celebration ~ CCTV6 Channel
29 ~ 14 Blades Movie Premiere ~ Cheng Du, China
30 ~ China Mobile Fans Meet and Greet ~ Shenzen, China
31 ~ Coca Cola Activity ~ Hang Zhou, China

FEBRUARY 2010
1 ~ 14 Blades Press Conference and Gala Premiere ~ Xia'n, China
4 ~ International Tourist Festival ~ Hua Lian, Taiwan
6 ~ 14 Blades CNY Private Gathering ~ J.W Marriot Hotel, Kuala Lumpur (7.30pm)
6 ~ 14 Blades Premiere Screening ~ GSC Pavilion, Kuala Lumpur (9.00pm)
7 ~ Radio Interview ~ MYFM Radio Station (10.00am)
7 ~ 14 Blades Fans Meeting Session ~ Pavilion, Kuala Lumpur (2.00pm)
8 ~ 14 Blades Movie Premiere ~ Golden Harvest Whampoa Cinema, Hong Kong (8.00pm)


27 ~ China Mobile Concert ~ Foshan, Guandong China
28 ~ Sprite China Music Billboard ~ Shenzhen, China
MARCH 2010
10 ~ GUCCI 2010 Spring and Summer Fashion Show ~
GUCCI Flagship Store 3rd Floor,
Zhongshan North Road, Taipei [1.30 p.m.]
12 ~ YELI Endorsement Event ~ Zhengzhou, China
19 ~ CANON Press Conference ~ Kuala Lumpur, Malaysia
20 ~ DVD Auto Signing ~ Tropicana City Mall Damansara Utama
Petaling Jaya, Selangor, Malaysia [11.00 a.m.]
20 ~ CANON Endorsement Event ~ Canon Concept Store,
Soho (KL), Solaris Mont Kiara [6.00 p.m.]
24 ~ Taiwan Tourism Bureau Endorsement ~ Tokyo, Japan
25 ~ Taiwan Tourism Bureau Endorsement ~ Osaka, Japan
26 ~ Taiwan Tourism Bureau Endorsement ~ Melon AX Hall,
Seoul, South Korea [7.30 p.m.]
27 ~ Kangxi Grand Ceremony ~ Capital Indoor Stadium ,Beijing
28 ~ ALT 2010 Fall Press Conference ~ China International
Exhibition Center, Beijing [4.30 p.m.]
click on link to watch CF/related vid (old and new)
➸ Barbie Cosmetics ➸ Nikken ➸ Wulin Online ➸ Guerlain ➸ 7-11 ➸
➸ Osim uYoyo ➸ Super Supao ➸ Zespri Kiwi)➸ C.C. Lemon* ➸
➸ Taisun* ➸ 3+2 Biscuit* ➸ Cardanro* ➸ Watson Water* ➸
➸ HK Disneyland* ➸ IDO Golden* ➸ Meng Niu* ➸ Gatsby* ➸
➸ HK Disney Blackworld* ➸ Canon* ➸ ➸ Taiwan Tourism* ➸
➸ Coca-Cola* ➸ Yeli* ➸ AerLante* ➸
* with Fahrenheit
➸ Wu Chun ➸ Fahrenheit ➸ KO ONE ➸ Tokyo Juliet ➸
➸ Hana Kimi ➸ The X FAmily ➸ Romantic Princess ➸
➸ Hot Shot ➸ Butterfly Lovers ➸ 14 Blades ➸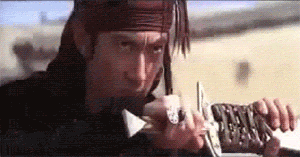 ➸ Wu Chun as Wu Ji Zun in Hot Shot ➸
➸ Fahrenheit ➸ Wu Chun & Calvin Chen ➸
➸ Wu Chun & Ariel Lin ➸ Wu Chun & Ella Chen ➸
➸ Wu Chun & Angela Zhang ➸ Wu Chun & Charlene Choi ➸
OTHER RELATED SITES
➸ Fahrenciti ➸ wuchun10cool ➸ Fitness Zone ➸
➸ KO One ➸ Tokyo Juliet ➸ Hana Kimi ➸ The X Family ➸
➸ Romantic Princess ➸ Hot Shot ➸ 14 Blades ➸
➸ iCoke ➸ Cardanro ➸ Gatsby ➸ Yeli ➸ ALT ➸
➸ H.I.M. ➸ Wish To See You In Taiwan ➸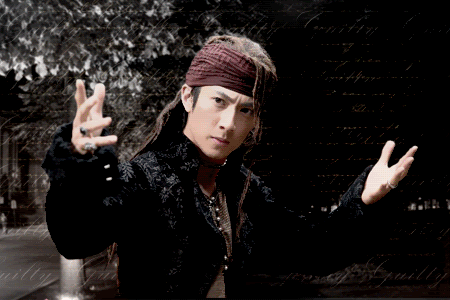 THE REPUBLIC OF CHILLIES VERSUS GOH KIAT CHUN
Listed below are 11 crimes that Goh Kiat Chun (a.k.a. Chun / Mr. 1010) has awarely or unawarely committed. The accused is advised to prepare himself for some shocking leads that could shake his innocence and would eventually uncover truth and justice to this forum thread. For now, the defendant has no choice but to remain silent. Anything he says can and will be used against him. In the end, a jury composed of the Chillies shall come up with a decision that would contain just punishments for the accused to face. So help us God.



Crime #1: Chun committed THEFT for stealing our hearts. Evidences tell that public display of physical, mental, and emotional perfection makes the accused a major suspect in these heart-robbery incidents.
Crime #2: Chun is charged of MURDER for killing boredom whenever there's no activity in the thread. Mr. 1010's mere presence online, in combination with his routine of updating blog entries, photos, and messages, is a sure killer of dull and boring moments.
Crime #3: Chun is accused of ABDUCTION for constantly grabbing our artworks, fun fan arts, and lovely siggies. A number of proofs can be tracked in Mr. 1010's Fahrenciti albums. "Artnapping" has made the accused an expert follower, to the extent that he has also embraced digital-art making by incorporating his very own artworks in his newer blog posts.
Crime #4: Chun is charged of the crime DISTURBING THE PEACE. Accounts from private citizens state that the accused always seem to cause chaos and commotion in public places like airports, hotels, malls, restaurants, and even in laundry shops. Unsettling of proper order is really difficult to impose whenever Mr. 1010 is around.
Crime #5: Chun committed CRIMINAL THREATENING when he intentionally and knowingly put the poor Peking duck in fear of imminent harm, by expressing a terminal threat that he will be back in Beijing to take his revenge. To quote, " I'm gonna take revenge tomorrow....Peking duck, here i come again...hahaaa!" were the exact words of the suspect.
Crime #6: Chun is accused of the crime FAILURE TO APPEAR for always failing to show up as a non-anonymous user everytime he drops by AF. A warrant or arrest can be issued to the accused if he promises to visit the thread in a consistently anonymous manner.
Crime #7: Chun committed DECEPTION offences when he calls himself Super Man and Super Pig, or when the public identifies him as the Asian Jack Sparrow, the Asian Michael Jordan, or the Asian John Travolta. Adding up to these instances is his successful attempt to blend with the A(H1N1)-scared crowd through his mask-with-shades disguise in downtown Hong Kong during one of his sneak outs. This only proves that Mr. 1010 is a flexible actor who could make us believe that he can transform and become another different, and occasionally unidentifiable persona.
Crime #8: Chun is charged of the crime INTRUSION UPON SECLUSION when he intentionally intrudes, physically, electronically, or otherwise, upon the private space, solitude, or seclusion of his FRH brothers, his niece, or some random bald guy, just to oversee the other party's private activities, such as sleeping/napping and manner of eating.
Crime #9: Chun is also guilty of DISCRIMINATION when he wrote in one of his captioned photos that this certain egg tart is not that yummy as compared to his favorite brand of egg tart. This claim, which involves a form of exclusion or rejection of a certain type of food, is a discriminatory behavior that the accused cannot run away from.
Crime #10: Chun committed OVERSPEEDING when he showed to the world that he can "Vroommm......" using one of his dream supercar. Even though the accused has the capacity to speed-up beyond limits, he is still very reachable to fans when he's not on the wheels of his fast car.
Crime #11: Chun's slept-in bed photo has brought mysteries and has caught a lot of public attention. Up to now, nobody has figured out the true motive and the real crime that happened on that controversial and chaotic white bed. It seems unsolvable and difficult to resolve. The clever and teasing suspect, Mr. 1010, has therefore committed a PERFECT CRIME.

Based on the presented clues and evidences, the jury has imposed some major judgements for Goh Kiat Chun. At this point, the Chillies has decided that Chun be sentenced with reclusion perpetua (indeterminate sentence, 30 years minimum) without parole, in the arms of the Chillies and all his guardian angels. He shall also be exiled in a different country each year to give easy access to his avid supporters who want to visit him every minute, every day. Lastly, for the first time in history, the jury has imposed the sweetest form of punishment for our one and only Mr. 1010 --- that he be punished with a lifetime of hotness and drooling fangirls!

If the accused, Goh Kiat Chun, wants to issue a rebuttal statement to defend himself, he must go get a super lawyer and submit a sworn declaration to the Chillies in response to these filed lawsuits. Finally, the jury's verdict shall take effect if and only if the accused does not respond to these charges within the given time period of 24 hours (extensions not allowed). If there are no further questions from the parties involved, this trial is now officially adjourned.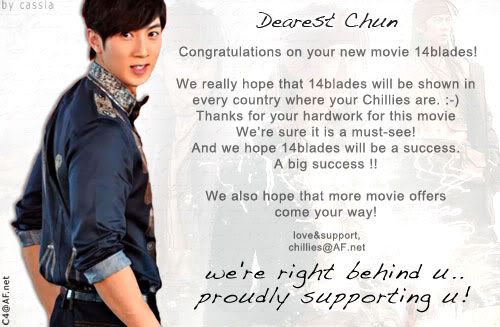 Edited by ronacious, 05 September 2010 - 04:39 PM.