Episode Length: 45 minutes
Production Company: Shanghai Film (Group) Company, where computer technology (Shanghai) Co., Ltd. Jiangxi TV satellite channel
Type: Urban / Idol / life / Comedy
Theme song: My future tense
Set Number: 20 sets / 20 has been played to the first set of
Filming date: November 2008
Airdate: August 5, 2009, Jiangxi TV at 19:35
Synopsis: Four guys. Three girls. Seven very different backgrounds. One apartment.
English subbed at Viikii Episode One
http://www.viikii.ne...-episode-1.html
The priest outfit in episode 1 got me interested



Episodes on MyChineseDrama@youtube

Characters:
Li Wanyu (Zhao Ji)
23 yrs old, female Fashion editor
Very idealistic and romantic about love
From a rich family, but left to live her own life
Lv Ziqiao (Sun Yizhou)
24 yrs old, Self-employed
A playboy, but lacking courage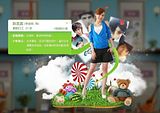 Chen Meijia (Li Jinming)
21 yrs old, female Part-time job
ideal for love: Wants someone handsome. Someone really, really hot.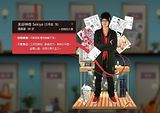 Guangyu Shenqi / Sekiya (Wang Chuanjun)
26yrs old, Cartoonist
a male Chauvinist, Japanese?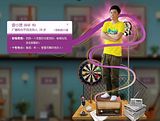 Chen Xiaoxian (Chen He)
28 yrs old, male Radio Host
Hu Yifei (Luo Yixiao)
26 yrs old, female, Grad student, instructor
bold and fearless, especially in love
Lu Zhan-Bo (Jin Shi Jia)
23 yrs old, male, Web programmer
very kind, and simple, with a high IQ, Shy around girls.
Edited by cfensi, 06 September 2009 - 05:16 PM.