"Kimi" Qiao Renliang
乔任梁


Name: Qiao RenliangStage Name: Kimi
Birthdate: 10/15/1987
Birthplace: Zhabei District, Shanghai, China
Bloodtype: B
Height: 182 cm
Languages: Mandarin, Shanghai dialect, Some English
Fan Name: VIPS
Favorite Bands: Greenday, Simple Plan, Shin, Mayday, BIZ, Linkin Park, COLDPLAY
Idols: Wang Leehom, F1 Racer KIMI Raikkonen
Skills: writing and composing music, playing the drums, and High jump (he had the same coach as Liu Xiang, once got national Championship, and is ranked a second-level athlete in China)
Discography





今天开始 (Start From Today) EP Tracklist

  1.感觉我的爱 (Feel Your Love)
  2.ARE U READY
  3.天秤座(Horoscope) He composed and co-wrote lyrics for this one
  4.今天开始 (Start From Today)
  5.新的约定(New Resolution) REMIX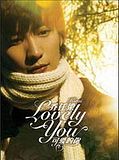 Lovely You Single Tracklist

01. Lovely You (Mandarin Chinese)
02. Lovely You (English)
03. Lovely You (Instrumental)

Bonus DVD: MV + Shanghai Concert Footage

Other Songs:

Tonight (Theme Song for One Night in Supermarket)
Oh My Angel (USB Commercial Song)

He also wrote at least one song with his band Pink7 before joining Chengtian Entertainment. None of those songs have been released.

Dramas




Prince of Tennis Season 2 as Kaidoh
The New Twig of Plum

Films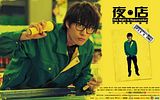 One Night in Supermarket (2009)
w/ Xu Zheng and Li Xiaolu

Photobooks




Klash-IMI (2007)
Si Sheng Huo (私生活) Private Life (2009)

Commercials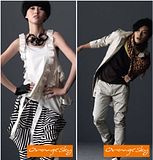 Yahoo! 3reedom USB Modem
w/ Tang Yan (also in Chengtian)

Concerts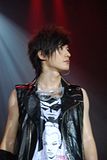 He also had a succssful concert in 2008 in Shanghai. For more pics and info go here.

Edited by cfensi, 09 August 2009 - 07:39 PM.