WELCOME TO THE FUNGYI THREAD-PART 4

PREVIOUS FUNGYI THREADS:
FungYi Thread-Part One
FungYi Thread-Part Two
FungYi Thread-Part Three
SauNing & KauChong Thread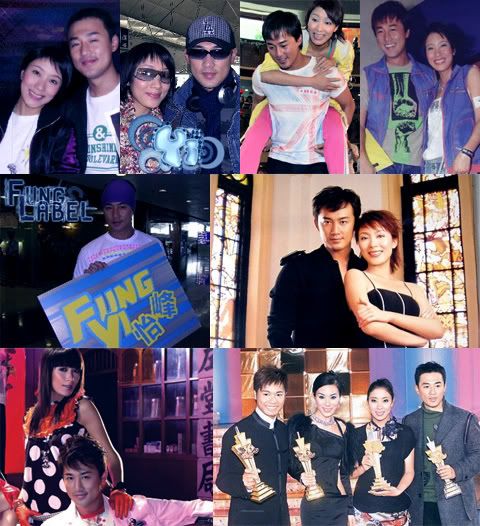 FUNGYI PROFILE:
Name: Raymond Lam Fung (林峯)
DOB: December 8, 1979
Birthplace: Xiamen, China
Height: 180 cm
Weight: 70kg
---
Name: Tavia Yeung Yi (楊怡)
DOB: August 30, 1979
Birthplace: Zhanjiang, China
Height: 166 cm
Weight: 48kg

FUNGYI FACTS:
- Tavia Yeung and Raymond Lam are classmates and graduated from TVB's acting in 1999.
- They are coupled in two of TVB's grand production: Twin of Brothers as Lee Sau Ning (Tavia Yeung) and Kau Chong (Raymond Lam) ; Golden Faith as Kiki (Tavia Yeung) and Oscar (Raymond Lam)
- In 2002 when they were filming Eternal Happiness, Tavia Yeung and Raymond Lam were said to have left the set and ended up missing together.
- Raymond and Tavia had won the 'Most Improve Actress/Actor' together in 2003.
- Together, they have starred (as couple or not) in Eternal Happiness, Golden Faith, Twin of Brothers, Yummy Yummy: Food for Life, Face to Fate, Heart of Greed and Moonlight Resonance.
-They also appeared together in many other series as cameo roles.

FUNGYI RELATED SITES:
TVBnewsflash: http://fungyi-rt.blogspot.com/
Simply.FungYi Blog: http://simplyfungyi.blogspot.com/
Simply.FungYi Forum: http://z4.invisionfr...ly_FungYi_Forum
simpli.FUNGYI site: http://fungyi.co.cc/
FungYi Facebook Group: Click Here
Tavia Fansite: http://tavia-y.net/
Raymond Fansite: http://raymondlam.org/

FUNGYI FILMOGRAPHY:
Kindred Spirit (1998)
Threshold of Era(2000)
Taste of Love (2000)
Golden Faith (2002) *** Oscar and Kiko
Eternal Happiness (2002)
Twin of Brothers (2004) *** Kau Chong and Lee Sau Ning
Yummy Yummy (2005)
Face To Fate (2006)
Heart of Greed (2007)
Heart of Greed II: Moonlight Resonance (2008)

FUNGYI FANMADE MVS:
Thanks to jeannyts for making a huge list of many, if not all the fanmade FungYi mvs. I'm not kidding when I say huge.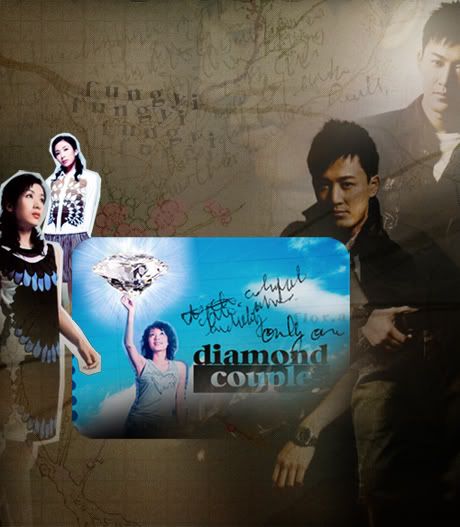 FUNGYI THE DIAMOND COUPLE:
This was originated because there are many 'golden couple' and there are many on-screen couples that are of FungYi's generation that are being dubbed a 'golden couple' and because I pondered what
makes
a golden couple and decided to refer to FungYi as the diamond couple because virtually nothing can penetrate
diamond
, whereas I can't say the same thing about gold. And now in year 2008, who wouldn't choose diamond over gold?
Edited by flor.a, 25 March 2009 - 09:28 PM.