Here's the storyline: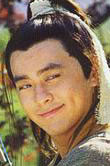 Jimmy Lin as Jiao Xiao Yu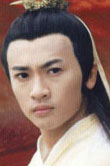 Alec Su as Hua Wu Que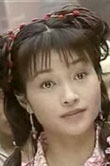 Theresa Lee as Xiao La Jiao Zhang Jing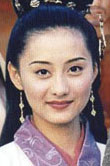 Vivien Chen as Tie Xin Lan
Zheng Jia Ying as Jiang Yu Lang
Lian Jing Wen as Hai Hong Zhu
All information from
http://www.geocities..._storyline.html
Watch the
Opening Theme
Watch the
Closing Theme
I know this is a really old series but I recently watched it and really liked it. Since I didn't find a thread, I decided to start one. Though many people say that this version strayed too much from the orginal story and may not be a "classic" but at least it's based on a famous story with famous actors so I think it's not bad and many people have probably heard of it.

I absolutely looooooove the couple of Xiao Yu Er and Xiao La Jiao. I actually got my first glimpses of the series when I was visiting my grandparents in China maybe 4 years ago, but I didn't get to finish watching it since I only stayed for a few days before going somewhere else. When I came back I wanted to download it but couldn't find the torrent anywhere so the last time I was in China, I saw this series while I was browsing in a store and had to buy it. Though I only watched a few episodes a few years, I had already fallen in love with their pairing.

I tried looking for the original novel online the other day but I couldn't find it. I doubt my Chinese is good enough to read it even if I can find it, but I heard that apparently in the novel, Xiao Yu Er and Xiao La Jiao aren't even lovers at all? If that's the case then I don't want to read it because it'll make me sad. Oh, and if there's one thing that I can pick at that I didn't like about the series is that I wish they were more scenes where Xiao Yu Er displays his affections for Xiao La Jiao. I mean, it was obvious his feelings for Xiao Lan in the beginning and then we know that he cared for Hong Zhu, and though we know that he cared for Xiao La Jiao too but I just wasn't convinced that he truly loved her as much more than just a friend by the end of the series.

EDIT: Ohhh I'm excited! I just found the novel translated into English! http://www.spcnet.tv...ead.php?t=11810
Edited by spazgal420, 23 January 2008 - 06:07 AM.