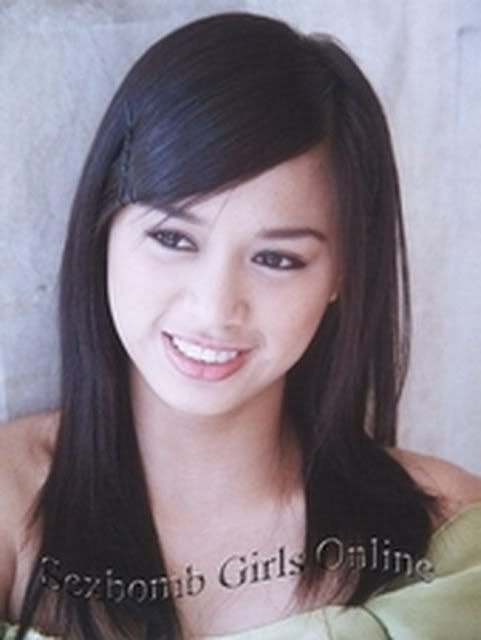 Sexbomb Jopay
Catch Jopay in Daisy Siete and the Sexbomb Girls' various guestings on GMA!

basic info
Name: Sexbomb Jopay
Nickname: Jopay
Birthday: January 03, 1983
Birth Place: Manila
Showbiz Anniversary: August 2002


favorites
Hobbies: Dancing, singing, acting
Sports: Billiards
Pets: Birds
Actors/Actresses
Local: Maricel Soriano, Robin Padilla
Foreign: Steven Seagal, Angelina Jolie
Movie: Unfaithful, Mr. & Mrs. Smith, and many more
TV Shows: Eat Bulaga, Daisy Siete, Love to Love
Singers: Regine Velasquez
Song: "It Might Be You", "Because of You", "Love Moves"
Music: Love songs, R&B
Book: Romance
Expression: "Parang di naman!"



personal
Full Name: Diofanny Paguia

Adjective that best describes you: Simple
Fashion: Hiphop, preppy
Fashion icon: None
Fears: To lose my parents
Goals: House for my family
Role Model: Ate Joy Cancio




q & a
Why did you enter showbusiness?
I wanted to earn money for my family

What do you consider as the turning point in your career?
I guess joining Sexbomb and becoming a part of Eat Bulaga family

If you weren't in showbiz, what kind of career would you have?
A policewoman or maybe a photographer

What is your biggest frustration/regret?
Not being able to finish school

What do most people don't know about you?
I'm a simple girl with simple dreams.

What is your most unforgettable moment/experience?
Being with my Dream boy

What are you most proud of?
Being one of the Sexbomb girls

What do you value most?
My family, career and my co-dancers and Manager

What do you want to achieve?
To travel around the world and be able to perform for our "Kababayans"

What is your advice to aspiring artists?
Show your best. Love your work. Share your talent and never forget all the people who helped you.