credit:
http://jaynestars.com
http://forum.tvbsqua...forum/index.php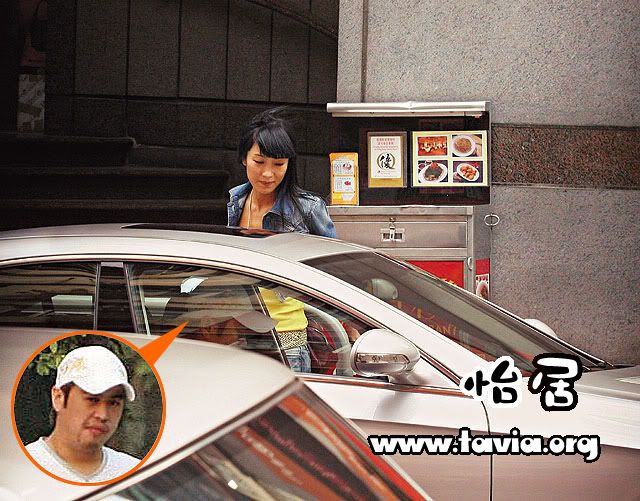 Since entering the industry for 7 years, Tavia Yeung Yi has rarely had any rumors. Although Tavia has always insisted that she is not dating anyone, last year the papparazzi published an article that Tavia was living together with her rumored boyfriend, Lam Wai Kit.
Although reporters have caught Tavia on camera numerous times with her rumored boyfriend, Tavia insists she is still single. "I have been filming series everyday. I am not dating; we are only friends."
From the reporters' observance, on the days that Tavia does not have to film, Mr. Lam will take off from work and spend the day with her shopping, going to the movies, and having dinner together.
Although Mr. Lam has a chubby appearance, he comes from a wealthy background. He owns a house worth $9 million (HKD) and Tavia drives his Mini Cooper. Since Tavia is often busy with her filming schedule, in order to increase their time together, Mr. Lam spent $10,600 (HKD) renting an apartment near Prince Edward Road.
Tavia has been busy filming TVB series "Soft Centered Storm." One day, reporters discovered that Mr. Lam drove Tavia to TVB City in a silver Mercedes Benz. With Tavia at work, Mr. Lam met up with his guy friends for dimsum in Shatin. Throughout the whole day, he spent it with his male friends and reporters did not see him checking out any other women. At 8 o'clock, he returned to his own home; his whole day was very simple. It is easy to see that his heart is wholly dedicated to Tavia.
On September 22nd, Tavia had 2 days off from work. Mr. Lam drove Tavia to Tsim Tsa Tsui to a hair salon. He shopped around for 3 hours and picked up Tavia when she was done. The two returned home together and did not appear again the rest of the night.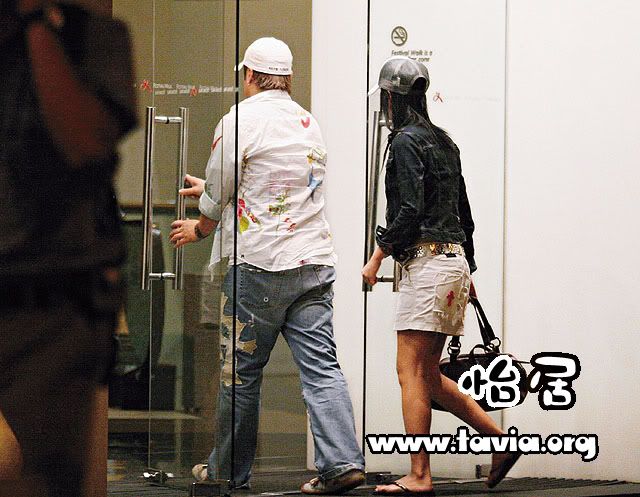 The next day, the two went shopping again. At the end of the day, Tavia entered the apartment first while Mr. Lam walked slowly behind. He was carrying a dozen shopping bags. Aside from carrying all the bags, it appears that Mr. Lam's wallet was drained too!
After taking a break, Tavia and Mr. Lam went out again to watch the movie "The Banquet." Mr. Lam bought the tickets first while Tavia went shopping again. Later they entered the theater together to watch the movie and did not return home until 12 midnight.
Although Tavia has always denied her dating relationship and insists that Mr. Lam is only a good friend, the reporter followed her for 2 days and took photos to chronicle her acitivities.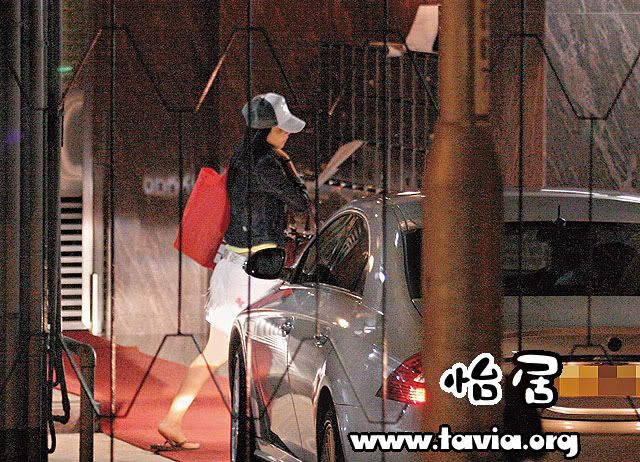 ----------------------------------------------------------------------------------------------------------------------------------------------------------------------------------------------
In my opinion, if Tavia denies this.....then i believe her.....frankly, reporters are just trying to dig some dirt from someone who has kept a low-key approach within the entertainment industry.....obviously "oppsite sex friendship" is not in their dictionary.......
Edited by sandalls, 05 October 2006 - 05:51 PM.