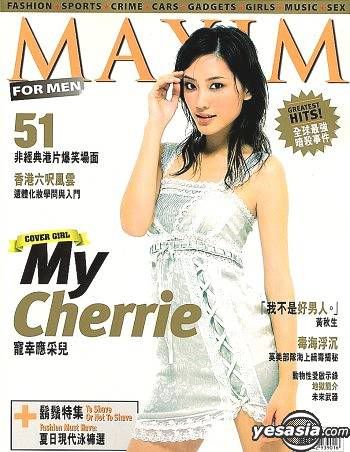 Cherrie Ying ( Ying Choi Yee)
Actress
Born: June 20th, 1983
Languages: Chinese, English
Newcomer Cherrie Ying Choi Yi has had supporting roles in several high profile Hong Kong film. After graduating from high school in New York, Cherrie auditioned for Chinastar and was instantly cast in the summer 2001 blockbuster Fulltime Killer.
The majority of her scenes, in which she played an Interpol officer, were with Simon Yam, though her dialogue was inexplicably dubbed with a thick British accent. Cherrie has since appeared in two other Johnnie To / Wai Kai Fai productions, and has begun to take advertising assignments as well. With so many opportunities coming her way, this cheerful actress is definitely a face to watch.
Cherrie Ying Filmography
2001 Fulltime Killer
2001 Dance of a Dream
2001 Fat Choi Spirit
2002 Visible Secret II
2002 My Left Eye Sees Ghosts
2002 The Wall
2002 Black Mask 2: City of Masks *
2003 Why Me Sweetie?!
2003 Naked Ambition
Edited by Zyphere, 27 November 2005 - 06:41 PM.