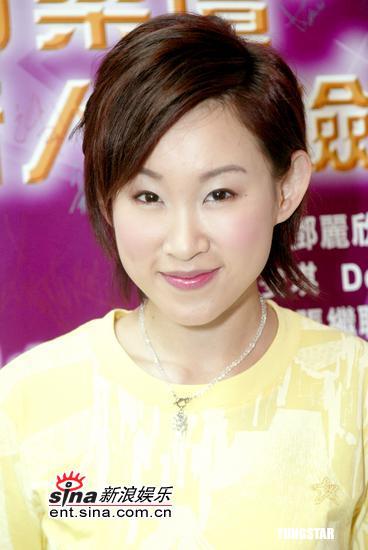 Name: Ivana Wong
Birth Day: June 18th
Interests: Music, Food, Cars
Likes (Music):
The Carpenters
The Cranberries
The Sundays
The Cardigans
Dido
Mandalay frente Morcheeba
Tori Amos
Alanis Morrisette
Bjork
frou frou
Eminem
Black Eyed Peas
Garbage
Shena Ringo
Enjoys:
Chocolate Milk
Yogurt Drink (not sure what its called in english)
Chicken Wing
Sausage
Banana, Mango
Porsche 996
BMW M3
Mercedes Benz SL500
Biography
Her original name was Wong Oi Chi (王愛之) but her mother decided to change her Chinese name to Wong Yuen Chi when she was five. The fact is, that her original name is pronounced almost the same as the AIDS (Cantonese: Oi Chi). Wong won the CASH (Composers and Authors Society of Hong Kong) Song Writers Quest in 2000 with her Mandarin piece "It is just misunderstanding and not tragic at all" (是一個誤會沒甚麼可悲).
She signed for Universal Music (環球唱片) in 2004 as an all-round artist (composer, lyricist and singer). On 5 October 2004, she sang with Jacky Cheung (張學友) "I am really hurt" (我真的受傷了) in his live performance and started to become well-known.
In May 2005, her first EP album "Ivana Wong 王菀之" was launched and sales were good. Encouraged, the record company launched a second album "I Love My Name" in November 2005, calling the event "Having Two Babies in One Year" (一年抱兩).
Other than writing songs for herself, Wong has also composed several songs for various artists.
Edited by xbunnylicious, 23 November 2006 - 10:06 PM.