World's Finest- The Saga Continues. (COMPLETED)

Dedicated to all the Michelle, WM, and World's Finest fans.



Special thanks to ZamRain who made this awesome poster for me.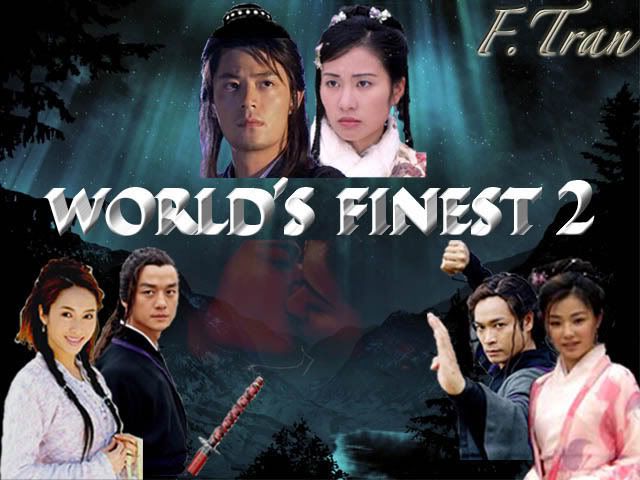 "From the first day I met you, you became my everything, you are my world"
Starring:
Wallace Huo- Gui Hai Yi Dao
Michelle Ye- Shang Guan Hai Tang/ Ye Xuan
Li Ya Peng- Duan Tian Ya
Gigi Lai- Li Zi
Roger Kwok- Cheng Shi Fei
Tammy Chen Yi Rong- Princess Yin Luo
Minor roles:
Shirley Yeung- Yang Si Qi
Raymond Lam- Lin Fung
Michelle Yim- Black Widow
This fanfic is basically a continuation of the World's Finest. I suggest if you haven't seen it, you should perhaps find a review of it somewhere, it will help you understand everything better. I do apologize in advance for any errors. I am not Chinese so my translation of names and such may not be accurate. World's Finest is probably by far my favorite ancient series. I was also so moved by the love story of Yi Dao and Hai Tang that I decided to write this fanfic. I think they deserve another chance together...yes? This is my first fanfic as well as the first story I written since...4th grade?...lol. Enjoy!
Wallace Huo, Michelle Ye, Li Ya Peng, Gigi Lai, Roger Kwok, Tammy Chen